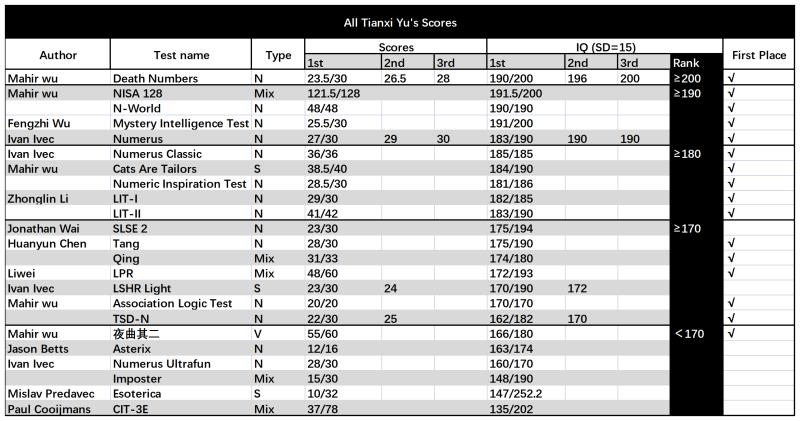 以上是我目前提交所有测试的成绩,不具有绝对参考意义。
The above is the results of all tests I have submitted, which is not an absolute reference.
我还有很多题目没交,交了的话估计还能拿十来个第一,没交是因为我觉得为此花钱不值得。
I still haven't submitted many tests. If I do, I'm estimated to be the first place in ten tests. I didn't do it because I don't think it's worth spending money.
我不会主动申请任何协会的会员。
I will not voluntarily apply for membership of any society.
我的联系邮箱是apoc1920@gmail.com ,联系我请通过该邮箱。
My contact email is apoc1920@gmail.com , please contact me through this email.